FAVOURITE THINGS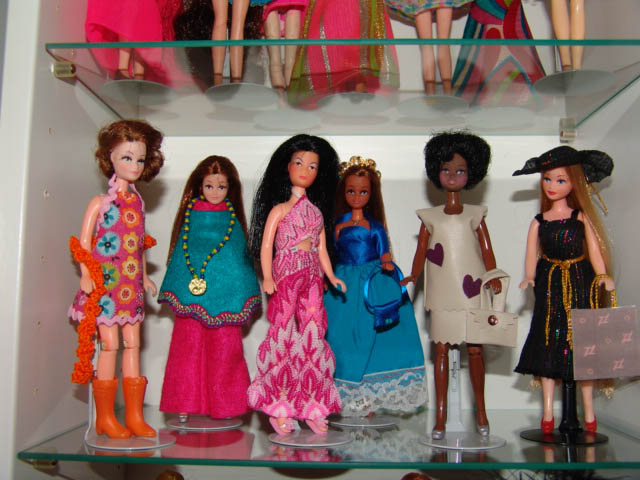 Here are some of my favourite things
Penny wears sweet cotton dress and knitted scarf handmade by Betsy.
Emma shows off repro 'Dam Sq Idler' made by Marie.
Jasmine in two piece trouser set by Carie.
Marie wearing blue gown made by Cindy, a gift from Manchester convention in 2003.
Mandy wears repro Queen of Hearts official outfit from Pippa Up North made by Heather.
Princess Pippa wearing shopping outfit by Tricia.