Goth, Punk and Pop!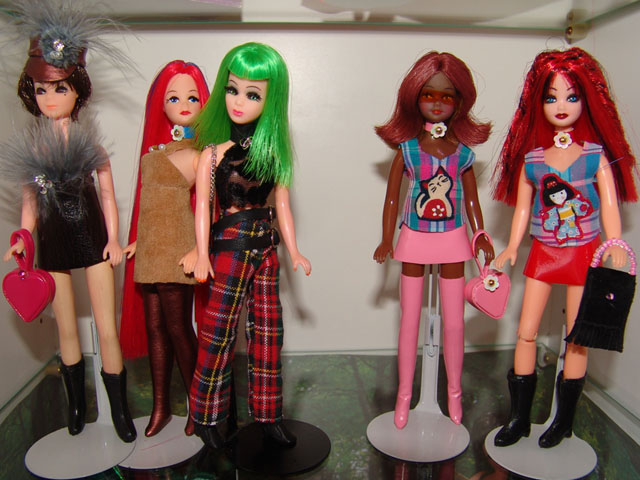 HTT Angie wears a feather adorned dress and hat made by Jeni.
Pippa, customised by Tracy, wears a suede-effect dress by Karen.
Goth Glori, a Michelle Candace creation.
Tracy made this Mandy with a flip hairdo, she wears a Toxic Froggy outfit by Jeni
Goth Pippa by Michelle Candace, wears another fab outfit from Jeni's Toxic Froggy range.