JASMINE'S JUICE BAR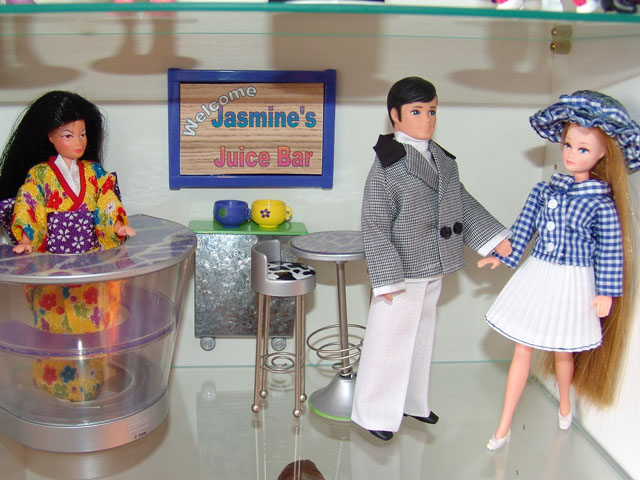 Jasmine and Pete wear outfits made by Janet Caudle.
Meccano Pippa's outfit handmade by Peg Holdsock.
It's Pippa and Pete's first date, he has put on his best suit and taken her to the Juice Bar. He's worried about making a good impression, he has never dated a French bird before!
Juice bar by 'Our Generation' miniatures.